September 12, 2008
5 months old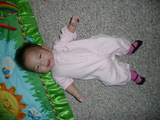 Maia is very active and talkative (I can't understand though). She isn't interested in rolling over and loves to stand up or walk supported.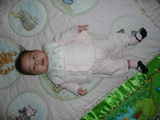 Mia now started rolling over and sitting up and works hard to move more everyday. She likes having someone hold her in her arm.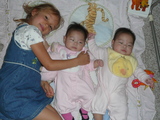 Our friend Eririn visited us and read some books for Maia & Mia. They had a nice time. Thank you, Eririn!